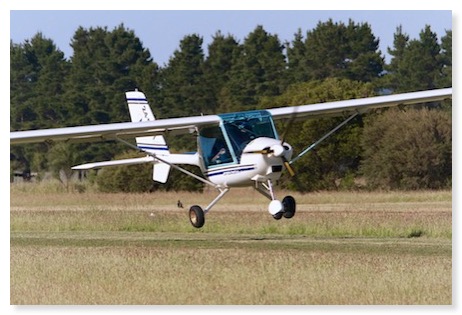 STORCH HS - FOR SALE
A really nice little aircraft, the STORCH HS (High Speed) model aircraft, a great performer, think of a helicopter with wings - a great little bush aircraft. Factory built with over 500 flying the Storch is an amazing, reliable aircraft.


Good short field performer, excellent climb rate capability (at least 50% better than equivalent Jabiru powered aircraft) Twin seats (yes, adjustable), superb visibility in all directions with a see through "blue tint" roof, see through doors and windscreen, dual controls, aviation grade tyres, hydraulic brakes, nose wheel steering, ICOM A200 aircraft radio (with dual com), twin Pilot headsets with super independent Sigtronics VOX intercom, factory stall warning system (buzzer) fitted.


Rotax 912 80hp four stroke engine, carbon ground adjustable 3 blade DUC propeller with factory upgraded metal leading edge protection, Electric flaps, a full set of Instruments, including Dynon electronic EFIS (with a second ASI, Altimeter, remote compass and of course an artificial horizon), coolant temp, ASI, Altimeter, compass, voltmeter, hour meter, tacho, and more.

Includes Garmin, colour screen, moving map GPS.

Comes with heavy duty aviation tyres, upgraded main undercarriage legs, alloy wheel rims and more. Strobe light and landing light fitted. Matching wheel fairings included (not fitted), inflight elevator trim fitted.

A 1/4 share available, based and hangared at Riddells Creek airfield. A low cost way of flying and owning your own aircraft. Price on application.

Click for video of our Storch here!

AirSports Flying School
mail@goflying.com.au 0422 446622