01/08/16 16:06
09/04/16 22:01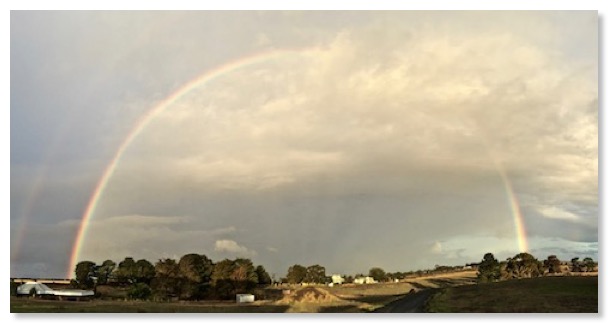 Passing storm and a perfect rainbow - Riddells creek airfield looking to the east from the Airsports hangar
19/01/16 11:06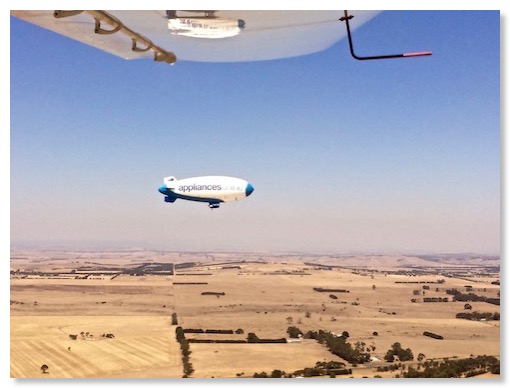 Summer is here, warm (well hot) days, the fields have turned brown and the airship is back! A neat shot taken from our Topaz as the Appliances On-Line airship flew past Riddell Airfield.
20/12/15 16:43
We are moving to
RIDDELL AIRFIELD
, starting from the 9th of January 2016 you can find us at
280 Websters Rd, Clarkefield VIC 3430
.

By car take the Tullamarine freeway out of town, turn right at the roundabout on to the Romsey Road, this occurs is BEFORE you get to Sunbury. Turn off the Romsey Road near Clarkefield (you will cross the railway line at that point.) We are about 5 km up Websters Road on the left. If you wish to Fly-In please use the enclosed map and let us know you are coming on 0422 446622.
05/11/15 12:21
The Lost Aviator - New aviation adventurer film - Palace Cinema, limited release, out now!